Michael teaches the classical Roman and Byzantine "Techniques" he was trained in while studying in Ravenna, Italy. These techniques are accompanied by various mosaic-making "Methods" to apply these techniques to.
Michael teaches in a thorough, in-depth, step-by-step way, with plenty of personal tips developed over years of working in this medium.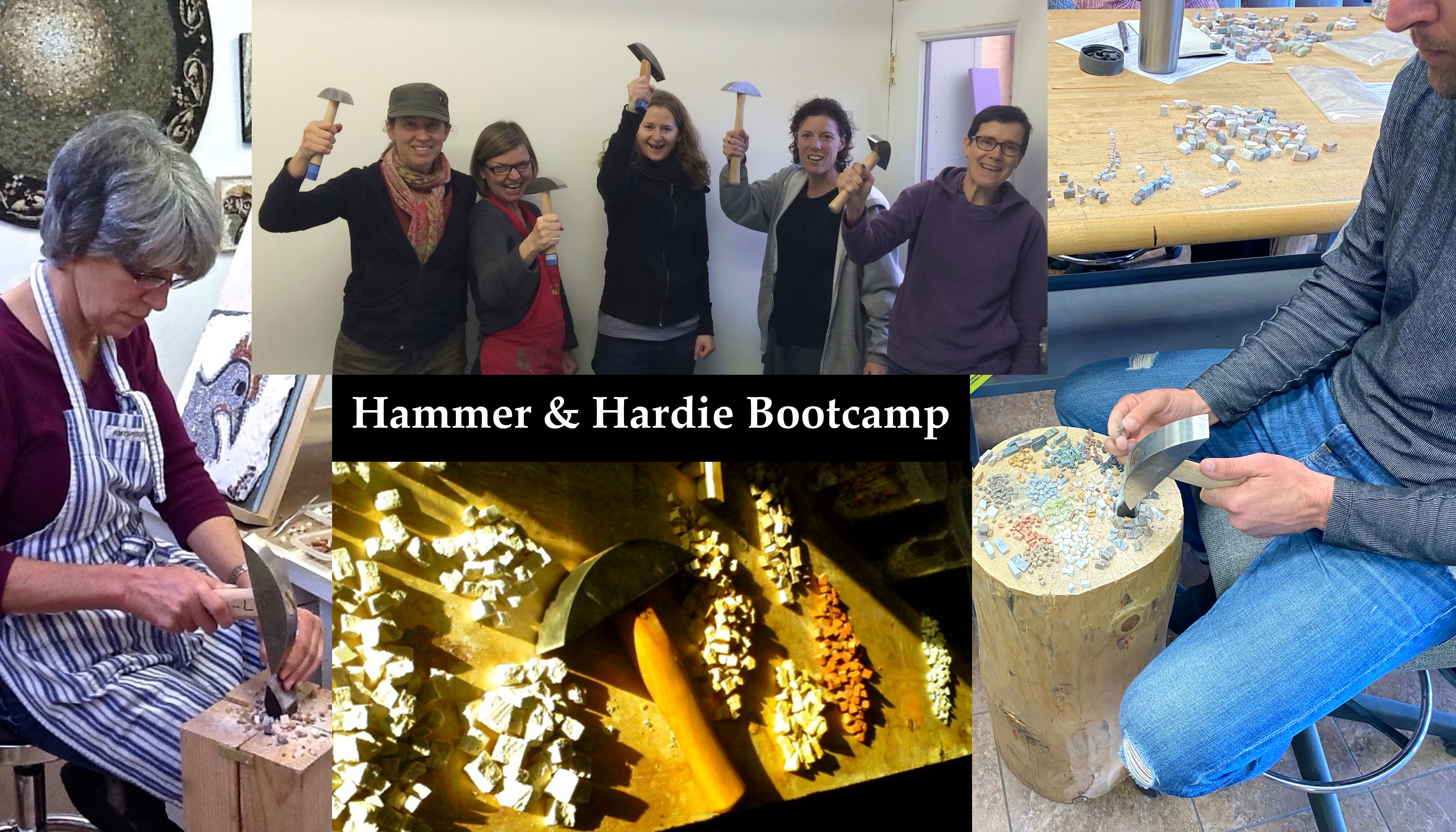 Hammer & Hardie Bootcamp
Course will end June 30, 2025

Ravenna Method Plus
Course will end June 30, 2025

With your registration for Ravenna Method Plus course, you will receive the printable components of one complimentary Reproduction Kit of your choice!
https://www.mkmosaics.com/ancient-reproduction-kits-1


Testimonials


" I have taken quite a few classes in many subject areas over my life, and your class was one of the best I've ever taken in anything.  The class was extremely well-organized and I enjoyed the incredible amount of subject matter packed into five days.  You kept the class moving quickly and provided many different activities (i.e. lecture, demonstrations, hands-on work) so that the class was not ever dull.   You were able to balance the needs of class members with no prior knowledge of mosaic with those who were much more advanced (a real feat for a teacher…).  You have a wickedly funny sense of humor and I much enjoyed your  wit during the lectures and comments during class.  I mean it – there was not one dull moment in the entire class.  Not one moment that I wished I was doing something else, or was thinking of something else.  Not one moment that I wanted to pull out my phone and check my email or search the web.  Not one moment that I wasn't anything except one hundred percent engaged in the class.  I have also used your advice and instruction in my work after the class – I wish I had more time to practice because your class really inspired me to try new techniques and create new art.   Your class was truly extraordinary, and I thank you very much for the experience."
-Dana Edberg, PhD
Associate Professor, Information Systems
University of Nevada, Reno


"Studying the Ravenna Method was incredibly important to my artistic skill-set.  As a mostly-self-taught (mosaic) artist, I've generally preferred non-traditional materials and methods. Though I've always enjoying experiencing and studying classical mosaics, I've never been particularly interested in producing one in an ancient style. However, we don't need to make work that literally mimics classical pieces to have the underlying principals, priorities and disciplines influence our own style. Learning this method made me feel even more connected to the traditions of the mosaic craft, as well as increasing my technical proficiency. Studying abroad isn't always feasible and Michael makes the fundamentals very accessible and relevant to a contemporary practice. I would consider a class like this required for anyone committed to a serious mosaic practice."
 -Kate Jessup


"I've taken two classes from Michael and in each he has demonstrated an intensity and thoroughness that I greatly appreciate and respect.  His preparation of materials for the class is phenomenal.  In each class he provided a syllabus that is extremely specific and backs up all of his demonstrations.  His teaching manner is very respectful of each student's skill level. He offers help where needed but does not insert himself into the student's piece. I was a teacher for thirty-five years and know what it means to prepare lessons for art projects.  Michael surpasses anyone I know with this skill."
-Clay Madden


Great learning experience with Michael in 5 day Ravenna class at his new studio in Hunters Point Shipyard. We covered so much more than just the Ravenna method, which is quite elaborate in itself. We also covered substrates, multiple direct and indirect methods, the history of mosaics, color valuation, andamento, best products to use, etc. I would highly recommend this class.
-Karen Yablonivitch


"I've taken three of Michael's classes and each has been a great learning experience.  Michael skillfully uses his extensive knowledge  and technique to give students a solid foundation for growing their own skill sets.  Classes are a great blend of lectures, slides, drawing, and demonstrations.  Michael's organization and teaching skills keep the group organized and moving forward, but he also makes ample time for one-on-one coaching and is comfortable with each student heading off in their own creative direction.  Michael's enthusiastic support makes his classes a great way to learn, but also a lot of fun." 
-James V. Henry


"Through a fun and well-organized combination of lecture, demo, and hands-on exercises, MK demystifies classical mosaic technique, illuminating its practical relevance, advantages and accessibility. I had a blast in his course, learned so much, and with his patient attention overcame my hesitancy with the hammer and hardie."
 -Kelley Knickerbocker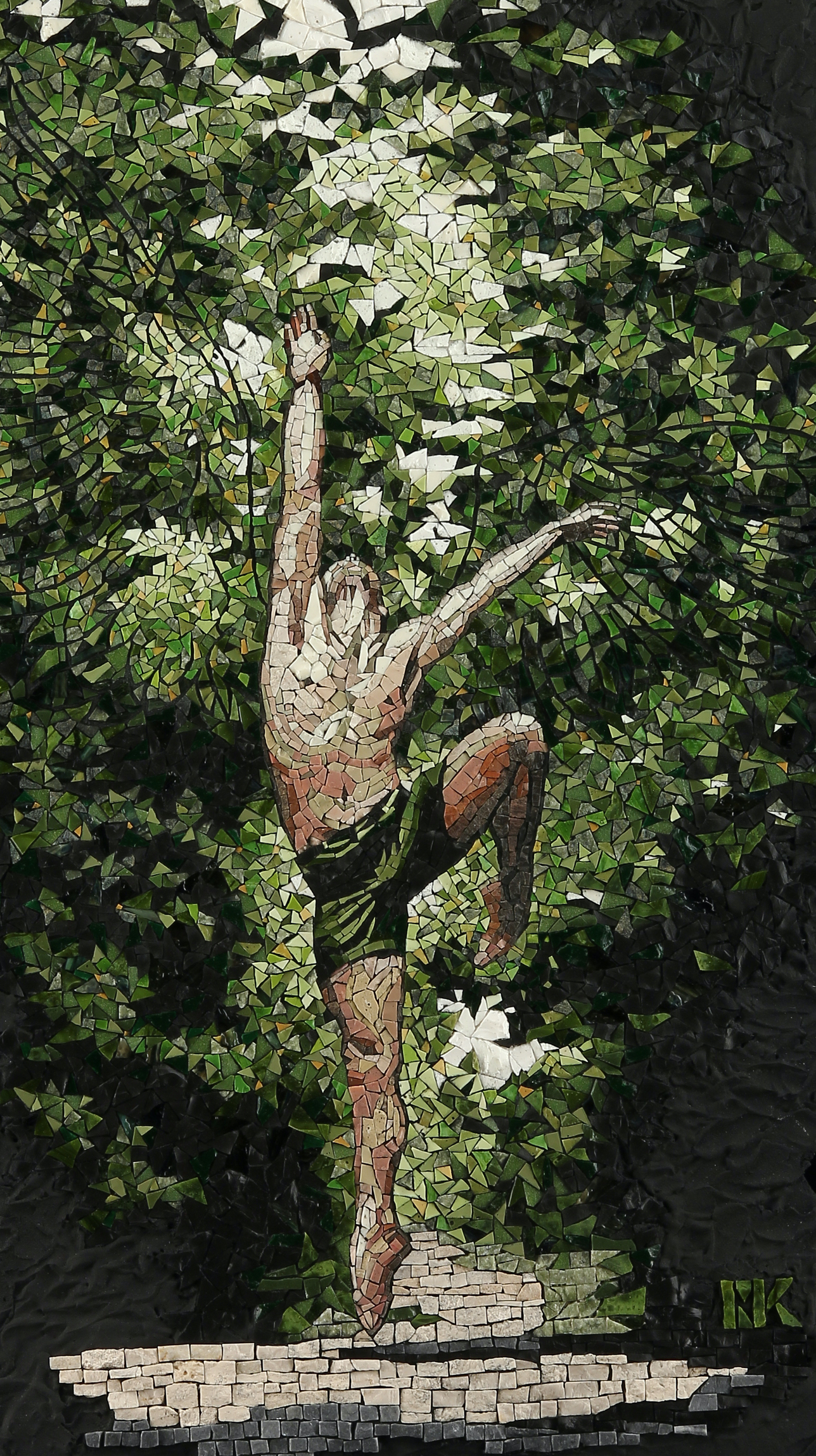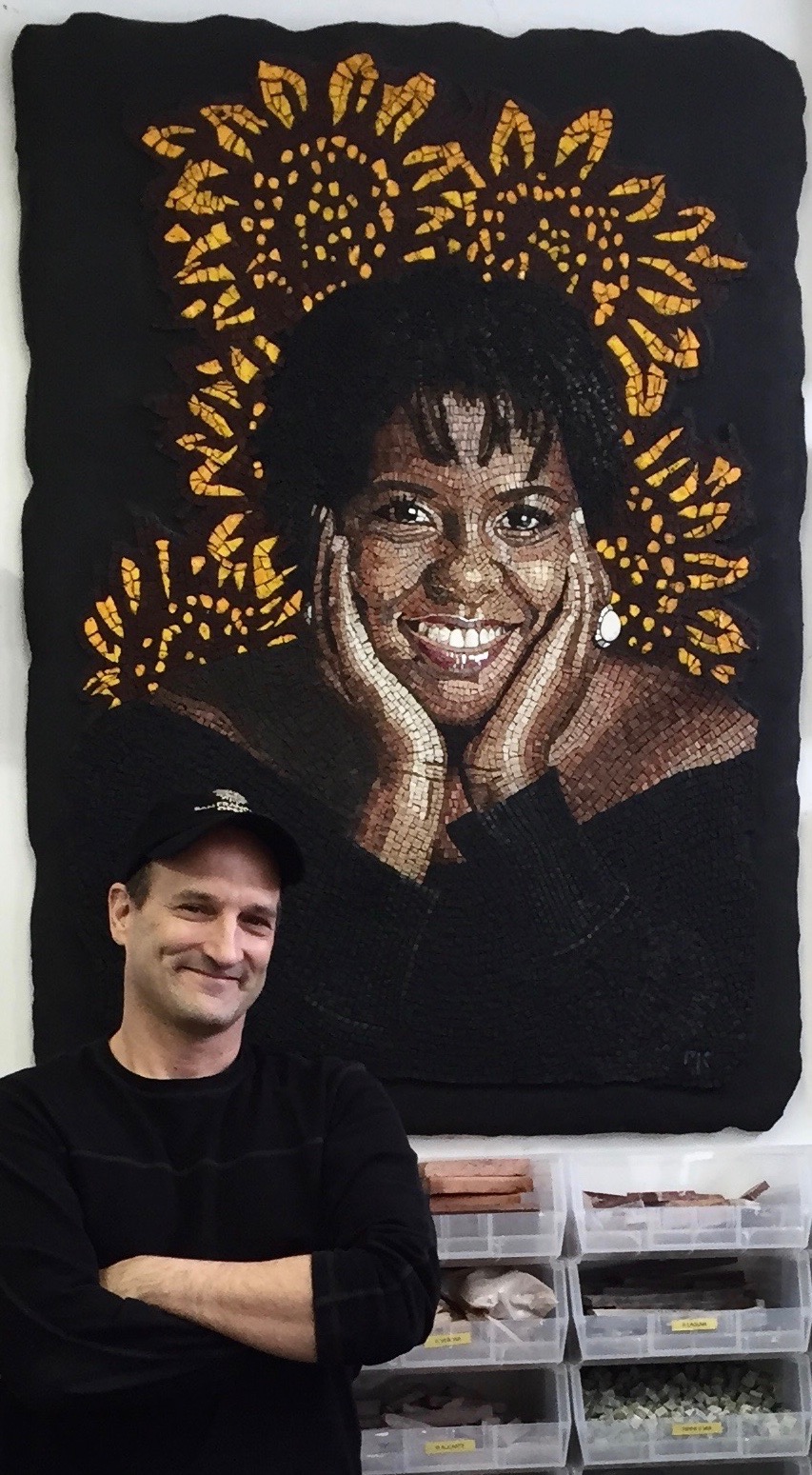 Hi, I'm Michael J Kruzich
I have been teaching the classical Roman/Byzantine techniques and methods of making mosaics in my San Francisco studio and as a guest artist in various mosaics schools around the country for the past 16 years. I am one of only a few instructors in the U.S. who teach the "Ravenna Method" a traditional technique still widely used by professionals in Ravenna today.
Bio
Michael was trained at the prestigious Mosaic Art School in Ravenna, Italy by Maestra Luciana Notturni and her colleagues.
His work has exhibited nationally and internationally, at the deYoung Museum in San Francisco 2020, "Embodied", the 2019 SAMA Invitational Exhibit at Vanderbilt University, the RavennaMosaico 2017 Biennale, winning awards at the annual "Mosaic Arts International" exhibits in 2010, 2011 and 2015 as well as appearing in several art and mosaic publications. 
A member of the Associazione Internazionale Mosaicisti Contemporanei and the Society of American Mosaic Artists.
Michael is based in San Francisco, CA where he maintains his studio practice creating fine art mosaics, reproductions and commissions for private/commercial clients and teaching the classical Italian principles and methods of making mosaics.
Michael's work is owned by private collectors as well as private architectural installments.
Check your inbox to confirm your subscription