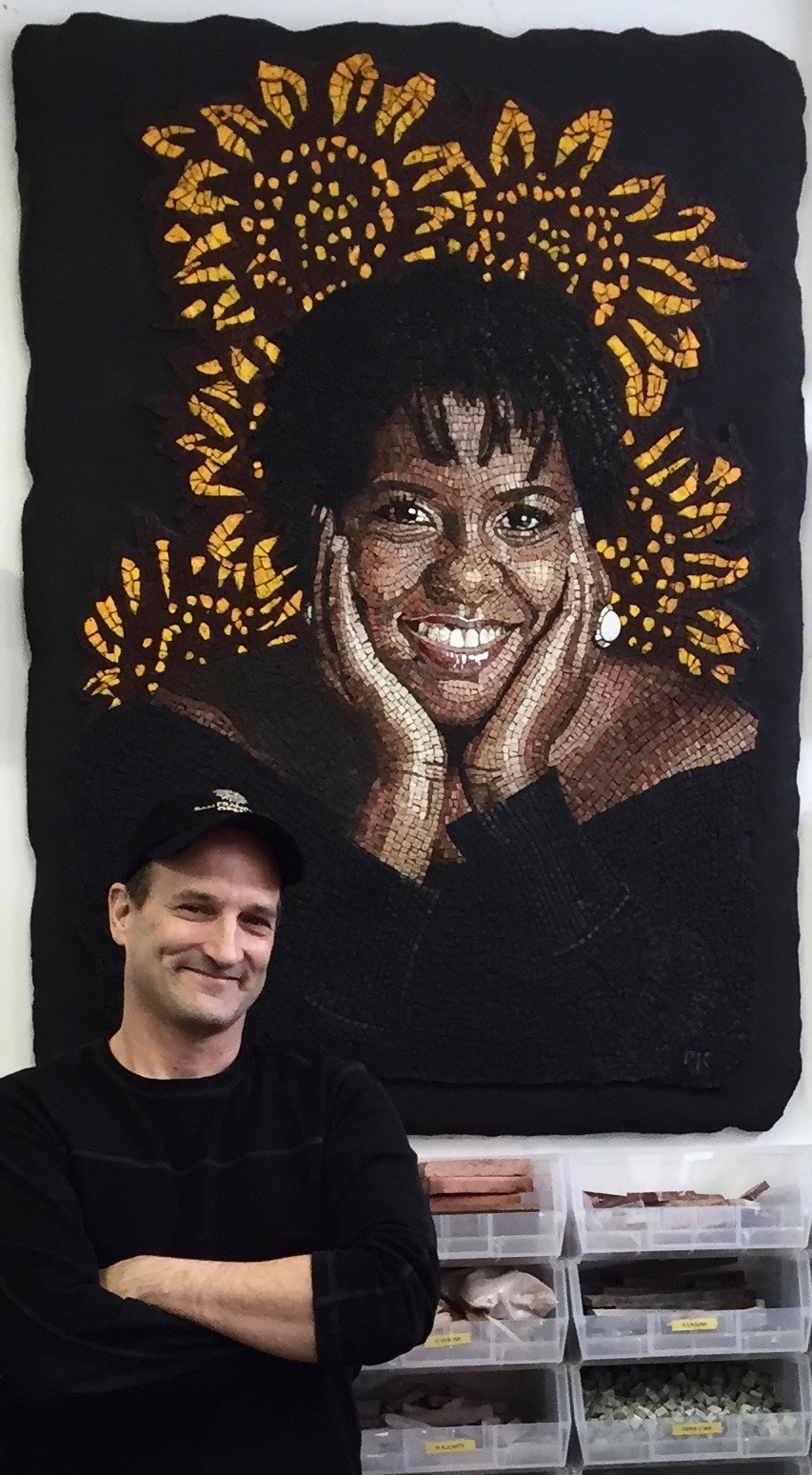 Hammer and Hardie Bootcamp


10% off when Bundling with Ravenna Method Plus!
*Course available for 18 months from time of purchase.
Always wanted to learn Hammer and Hardie cutting techniques?
Or frustrated with your own hammer and hardie cutting and want to improve?
For those students who have some Hammer and Hardie experience but would like more in-depth and thorough instruction to hone their cutting skills
For those students who have no Hammer and Hardie experience and would like to learn the cutting methods before going on to another mosaic course.
Students will learn to cut a wide variety of materials including:
Stones of varying densities and hardness
Smalti of various types
Other Glass
Unglazed porcelain and ceramic
Unusual and challenging materials
Cutting methods for various shapes will be covered and practiced
If you can hit a nail with a hammer you will be able to learn to use these tools.
This is a cutting course and no actual mosaics will be made in the class.


Appropriate for all levels Beginner to Professional
*Students will need to acquire their own Tools, Materials, and Supplies found in the "Resources: Materials & Tools" segment of the Curriculum below.
*Course available for 18 months from time of purchase.
I love your questions and your curiosity! I think you'll find I've put the answers to almost all of them in the course materials. Please look for the answers there before emailing me, that way I can be more helpful. 
I will respond to email inquiries "within reason".
If you need additional coaching, I'm happy to help for an additional fee. . I offer single pre-paid coaching sessions here:
https://www.mkmosaics.com/new-page-1
What Students Say
"I wish I had taken a hammer and hardie course with Michael Kruzich years ago." 
 --Jo Braun
"Through a fun and well-organized combination of lecture, demo, and hands-on exercises, MK demystifies classical mosaic technique, illuminating its practical relevance, advantages and accessibility. I had a blast in his course, learned so much, and with his patient attention overcame my hesitancy with the hammer and hardie."
 -Kelley Knickerbocker
...I would also point out to future students that these skills are relevant and valuable, regardless of both the level of the student and the student's favored tesserae material type to work in.
Italian Smalti and Stone are emphasized, …. but the skills acquired can be applied with glossy or matte glass tiles. vitreous glass tiles, broken china….. etc. Whatever mosaic medium you favor …. you'll benefit from Michael's teachings. 
I am also inspired by Michael's own personal discipline, diligence and passion to "all things mosaic". His own dedication to both learning traditional mosaic practices and experimenting with new mosaic methods is quite impressive. At one point during the class, Michael turned to me and said "practice and repetition makes everything better". It really is true …… so now, it's time for me to get busy and apply these techniques to new mosaics – I can't wait! 
--Vince R.
Available in days

days after you enroll

Hammer & Hardie Bootcamp
Check your inbox to confirm your subscription